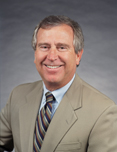 Managing Partner
Experience
A. Daniel Bacalski has tried over a hundred jury trials in state and federal courts throughout California, and by Pro Hoc Vice appearance (i.e., limited to the case) in several other states. He focuses on representing parties in disputes involving business, probate law and will contests, professional liability, construction defects, fiduciary duty, and trademark and copyright law. He has also represented numerous financial advisors, attorneys, corporate officers and directors, and other professionals and executives in a wide variety of business, contract, and fiduciary duty disputes.

Mr. Bacalski has also acted as an arbitrator and as a Judge Pro-Tem for the state Superior Court in resolving litigation matters. In that role, he has conducted numerous mediations and settlement conferences.

A. Daniel Bacalski handled felony jury trials as an attorney in the Riverside County District Attorney's Office from 1973, when he graduated from law school, until 1981, when he entered private practice to work for a well-known defense firm in San Diego. He formed the firm that has now become A. Daniel Bacalski, Jr., APC in 1984. Mr. Bacalski is the firm's managing partner.
Published Decisions
Oregel v. American Isuzu Motors, Inc. (2001) 90 Cal.App.4th 1094 (see also, unpublished reversal of attorney fee award at 2001 Daily Journal DAR 7643); Kelly Morson v. Superior Court of California (2001) 90 Cal.App.4th 775; Hartwell v. Superior Court (1999) 74 Cal.App.4th 837; Flynn v. Superior Court (1997) 57 Cal.App.4th 990; Fireman's Fund Insurance Co. v. Maryland Casualty Co. (1994) 21 Cal.App.4th 1586; Erreca's v. Superior Court (1993) 19 Cal.App.4th 1475; Schwetz v. Minnerly (1990) 220 Cal.App.3d 296; Orndorff v. Christiana Community Builders (1990) 217 Cal.App.3d 683; La Jolla Village Homeowners' Assn. v. Superior Court (1989) 212 Cal.App.3d 1131; Pacific Scene, Inc. v. Penasquitos, Inc. (1988) 46 Cal.3d 407; Riley v. Southwest Marine (1988) 203 Cal.App.3d 1242 ; Standard Pacific of San Diego v. A. A. Baxter Corp. (1986) 176 Cal.App.3d 577; Nava v. McMillan (1981) 123 Cal.App.3d 262; Dorado v. Knudsen Corp. (1980) 103 Cal.App.3d 605; Rangel v. Graybar Electric Co. (1977) 70 Cal.App.3d 943.
News Articles
For copies of news articles about attorney Daniel A. Bacalski and his cases, please see the News Articles page.
Bar Admissions
California, 1973 - Bar #056488
Federal Court Admissions
United States District Court, Northern, Central, and Southern Districts of California
United States Court of Appeals for the Ninth Circuit
United States Supreme Court
Education
J.D., Golden Gate University, 1973
B.A., University of California, Los Angeles, 1969
Memberships
American Board of Trial Advocates
San Diego County Bar Association
Riverside County Bar Association
San Diego Defense Lawyers, Board of Directors, 1991, President, 1992
Federal Bar Association
Association of Southern California Defense Counsel
American Board of Trial Lawyers
Arbitration Panel for the San Diego Superior Court
American Arbitration Association.